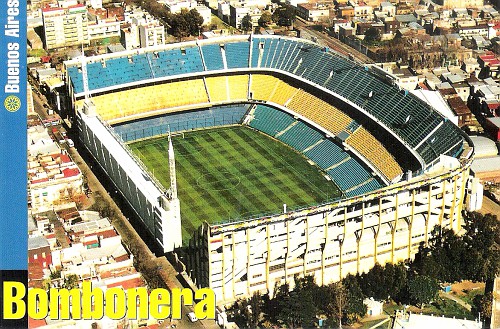 Sounders FC owner / GM Adrian Hanauer writes about his recent scouting trip for SoundersFC.com
"You just look for the right opportunities and at the same time, you look for players such as a Designated Player. There may be players who can help us win a championship early on, who can make us a very good team out of the gate. So we were able to go to those games and look at players thinking about that as well.
At some of the games, the fans' passion is unbelievable. Last Saturday night we went to see Boca Juniors host Newell's Old Boys and on Sunday evening Tigre hosted Estudiantes. I have to say that those games rate as the 1st and 2nd-best atmosphere for sporting events in my life. The Boca game at the La Bombonera was spine-tingling, hair-raising. Fifty-seven thousand fans packed into the stadium, the passion and the constant singing and beating of drums.
Soccer in Argentina is so far and away the biggest sport. If you had all of the passion of the NBA, Major League Baseball and NFL wrapped into one game at home every two weeks, we would have that kind of passion as well. Those stadiums are filled, it's tough to get a ticket and Estudiantes had a lot of fans there as well. I'm hopeful we can build that kind of passion over time here in Seattle."